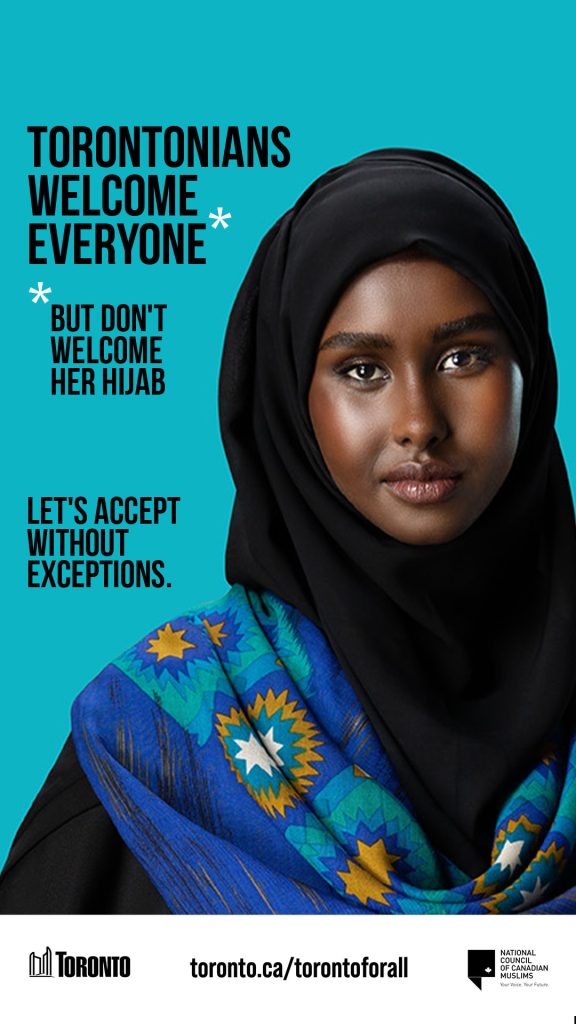 Non-Muslim people have misguided ideas of what it is to be Muslim. And with the rise in Islamophobia, the City of Toronto wanted a campaign that would help turn Torontonians into allies for our Muslim communities by encouraging them to stand up to the micro and macro aggressions often seen.
Torontonians like to see themselves as polite, welcoming, and nice. But that openness is more conditional than we like to let on.
We asked Torontonians to accept without exception. By using an asterisk, a classic symbol for the notion of "but", we shone a light on Toronto's 'conditional acceptance' of Muslim people and asked residents to accept our Muslim community members fully and wholly, including their hijabs, prayer times, and beliefs.
For our campaign, we cast real, local Muslim people to be our models, who were then featured in our 3 unique transit posters, social posts, and digital banners.
To launch the campaign, City Hall held an event to unveil the work and help spread the message. Members from Publicis even participated alongside Toronto Mayor, Olivia Chow.