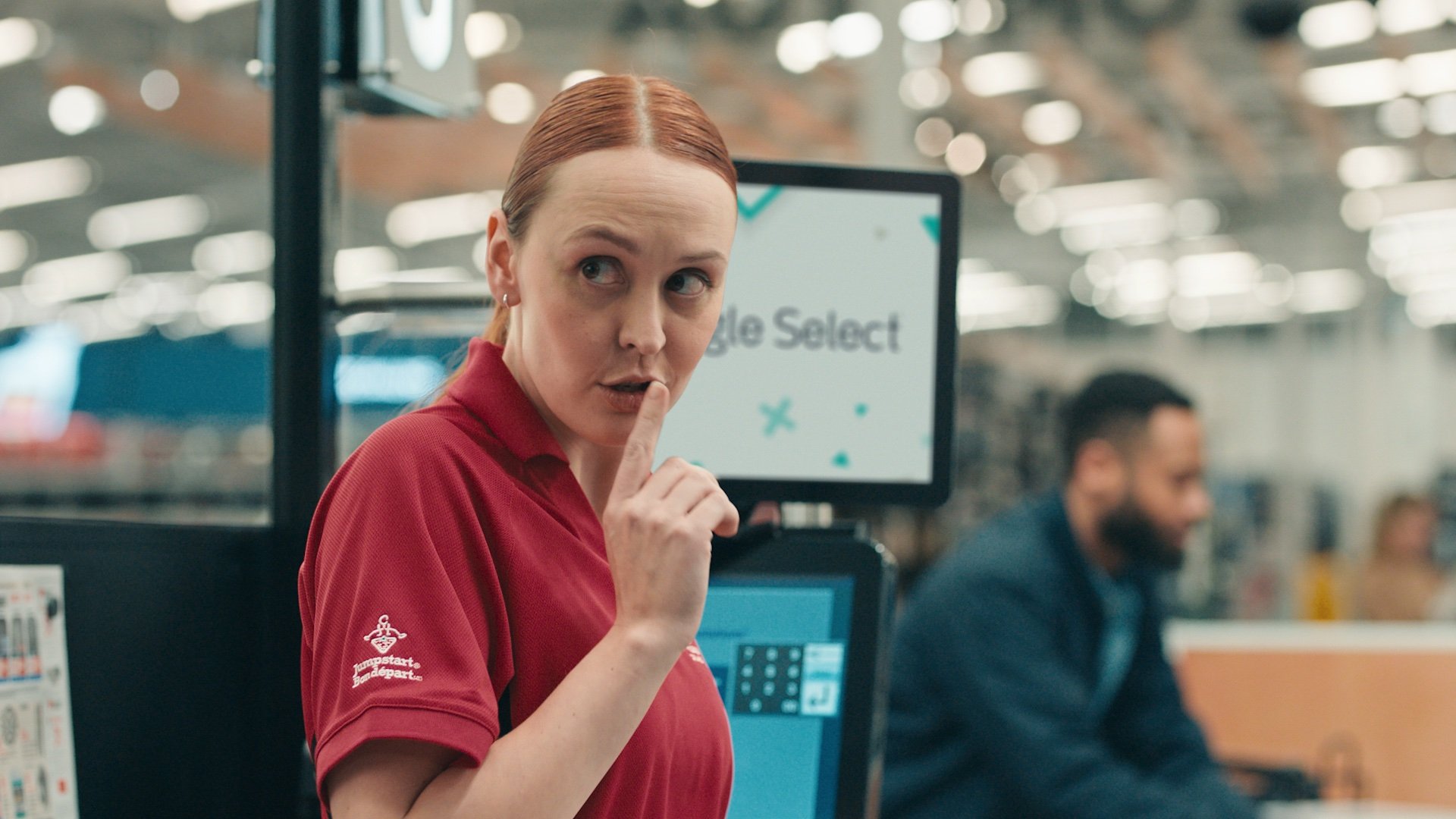 The new premium subscription program launched with a whisper – Triangle Rewards has gone premium, with their new paid subscription program Triangle Select. This is big news that a brand would typically shout from the rooftops. However, in our launch campaign, one Canadian Tire employee thinks this offer is so good, she shouldn't be telling people about it. So, she delivers the news in a whisper to an unsuspecting customer.
This playful campaign builds on the insight that this new program seems almost too good to be true. The cashier character assumes she'll get in trouble for telling people about it, even though the store is clearly covered with signage proudly announcing the news.
At the end of the day, earning bonus CT Money and other rewards is fun, and we wanted to get people smiling about the new rewards program. You can earn and redeem points at all Canadian Tire banner stores including Mark's, Sport Chek, Party City, and more.
This campaign was supported with OOH, paid social posts, digital banners, and some native TikTok videos. One video features our cashier character as a 'whispering' greenscreen head, showing people how to maximize their rewards with Triangle Select.